Employer Brand & Recruitment Marketing
Recruit, engage and retain the best people.
You need people who will thrive in your culture, embrace your purpose and deliver on your brand's promise. We help you discover your company's unique offerings and connect you to ideal candidates that can help you grow.
Research
We use job seeker insights to produce effective recruitment marketing and employee engagement strategies. From employee surveys and audits to competitor evaluations, we dig deep to identify the functional and emotional benefits of working for your company.
Employee/Candidate Profiles & Messaging
Employment candidates follow a decision journey just like marketing customers. We use research insights to create employee profiles that summarize the ideal candidate and identify what they need to hear at each stage. We go beyond the basic qualifications to do the job and extend into the intangible personality traits that make an employee successful.
Employer Brand & Employer Value Proposition (EVP)
Employer branding establishes how you want to be perceived by potential and current employees. When your employer brand is built strategically with a unique employer value proposition (EVP), it will attract and retain the type of person who will help propel your company forward. We make sure your employer brand complements your corporate brand and speaks directly to the ideal candidates and employees.
Recruitment Communications Planning & Media Strategy
We build recruitment communication plans and media strategies that are actionable and results driven. When candidates consistently encounter your on-brand recruitment messaging at each touchpoint, they will feel like they've finally found the perfect fit.
Creative Development, Campaign Activation & Optimization
As a full-service agency, we have the in-house team and resources needed to activate your recruitment marketing and employer branding with top-notch creative that gets your company noticed. We actively evaluate and optimize what's working in-campaign to maximize results.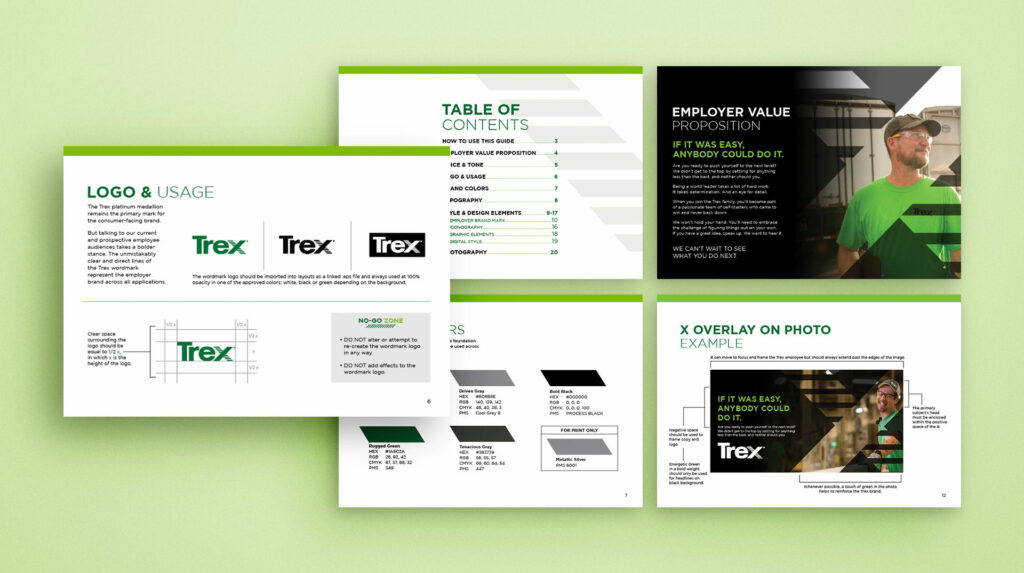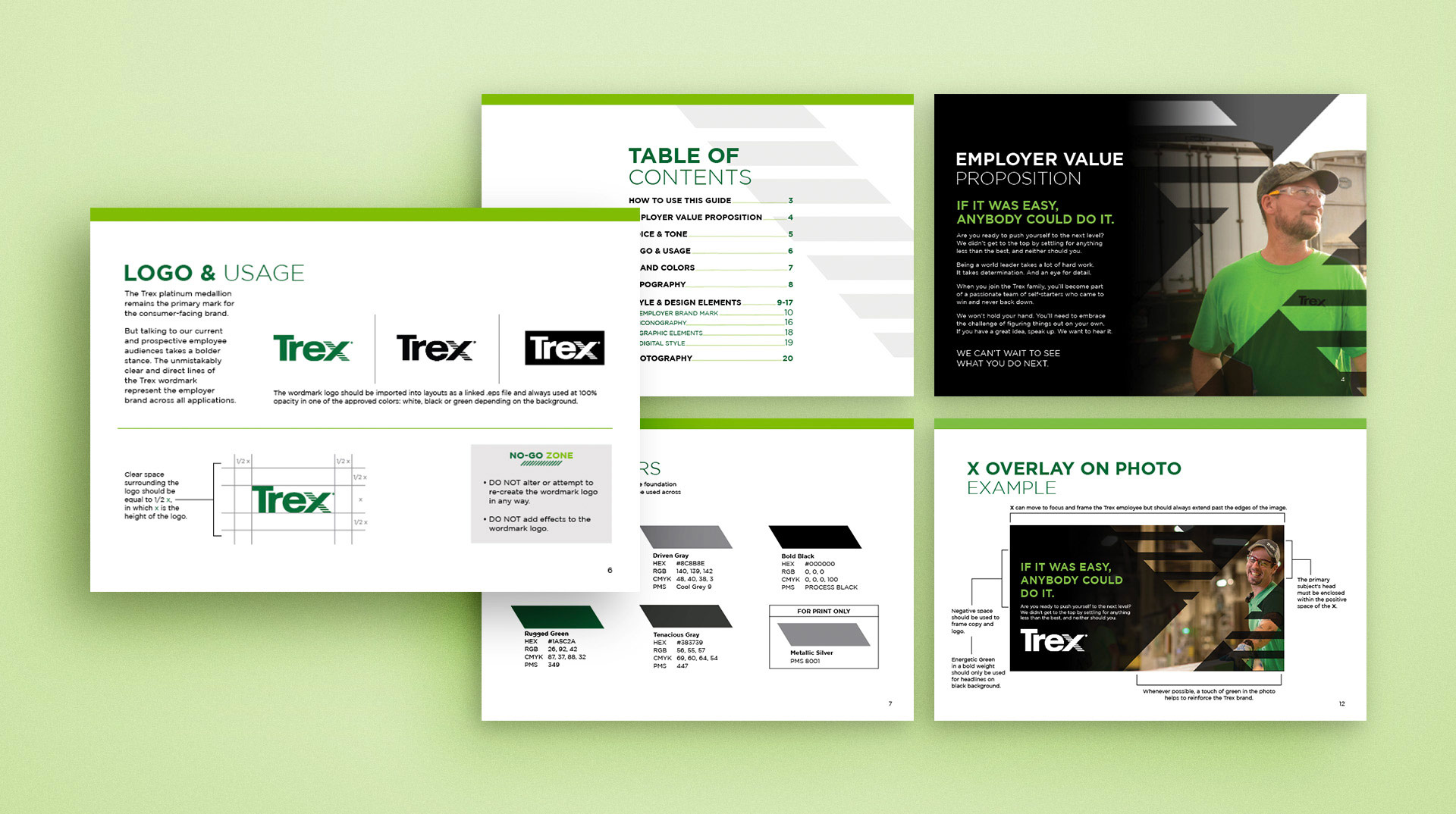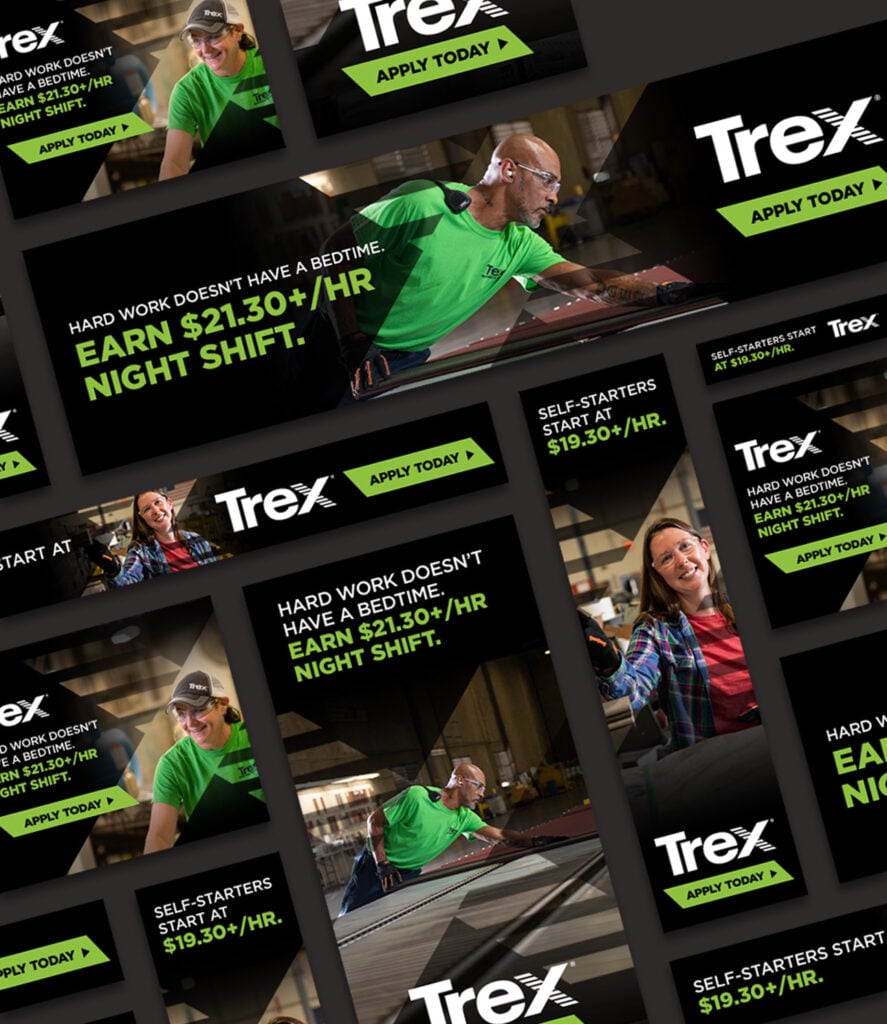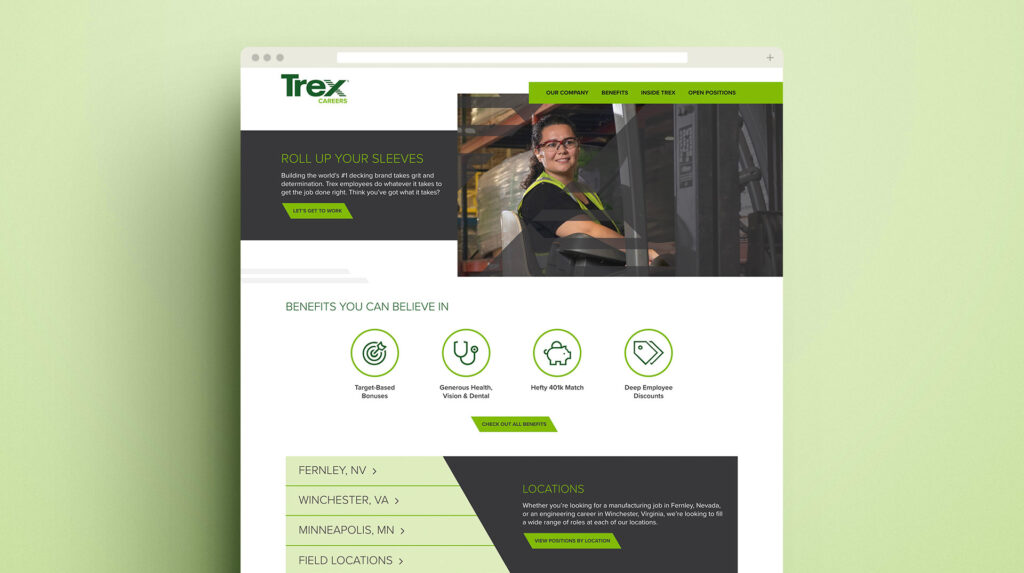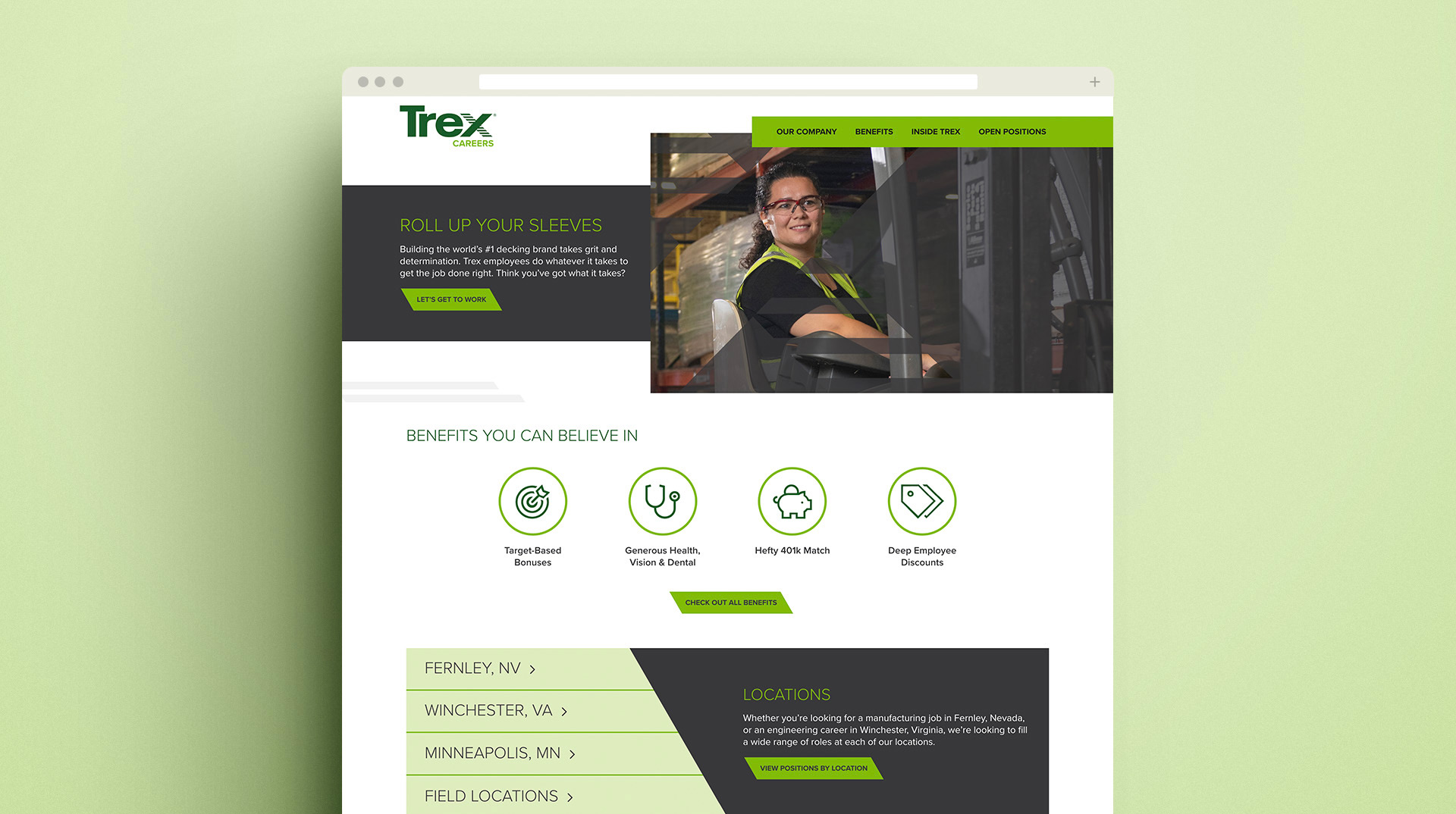 We give employer brand and recruitment marketing the same level of innovation and creativity as our customer marketing.
Internal & External Research
Employee/Candidate Profiles
Journey Maps
Messaging
Employer Brand & Employer Value Proposition (EVP)
Recruitment Communication Planning
Career Websites & Site Content
Job Preview Videos
Social Content
Paid Media Strategy, Planning & Management
Real-Time Dashboard Solutions & Performance Tracking
Creative
Virtual & In-Person Recruitment Events
Candidate Experience