Passionate people
doing great work.
How have we ranked on Pennsylvania's Best Places to Work list for 21 years straight?
Hiring the best people is a big part of that. Plus, we wake up each morning ready to explore, inspire, learn and create some really cool stuff for incredible clients.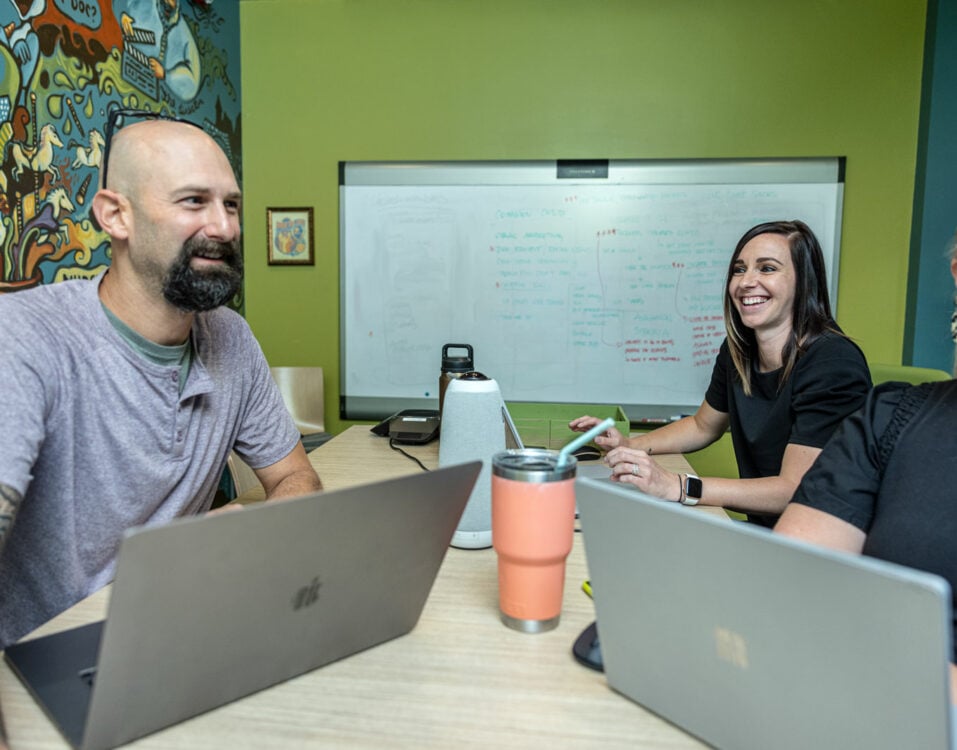 Great working relationships lead to big things, which is why we established the JPL Experience. These shared values are promises we make to our clients and to each other.
Be a stellar communicator
Be inspiring and positive
Demonstrate ownership and commitment
Be welcoming, respectful and trustworthy to all
Engage diverse voices and perspectives
Commitment to Diversity, Equity
& Inclusion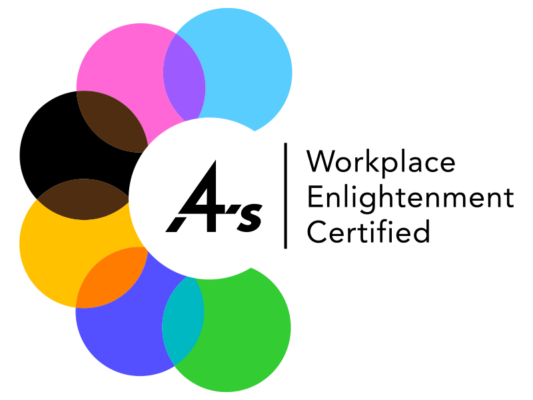 We seek out unique experiences, ideas and perspectives while working
collaboratively and inclusively, with each other and our clients. We respect and include everyone to ensure what we create respects the diversity of the audiences we're trying to reach.
JPL was nominated as the 4As Independent Agency of the Year in 2023 for making a difference by supporting diverse talent in our industry.
4As Workplace Enlightenment Certified
Our certification signifies our commitment and progress to achieving the highest standards of equity and inclusion.
Diverse Teams
Different perspectives enrich our work. We are dedicated to building the diversity of our team, from employees and interns, to vendors, consultants and partners.
Leadership Support
We're committed to activating our DE&I goals with enthusiastic support and involvement from our leadership team.
Training & Accountability
We're continually educating ourselves about the latest issues and learning how to hold each other accountable.
The way we work ties into the way we live. We've built our forward-thinking culture and benefits based on our team's priorities, and we're committed to listening and adapting for the future. Here's a taste, but also check out our Benefits Overview to learn more.
Grow
We're vigilant in our efforts to evolve and grow your career. With our year-round talent development program, each career path is individualized to your goals and includes coaching, training and mentoring.
Balance
Our hybrid schedules pair in-person collaboration with at-home focus time. Navigate life with the freedom to flex your time when you need it, and recharge with PTO that grows.
Earn
With great work comes great rewards. Earn a competitive salary, save for retirement with a 401(k) company match and celebrate our collective wins with a year-end profit share bonus.
Be Well
Customize your health benefits with two medical plan options, along with dental, vision and full family coverage from day one. Use our quarterly wellness bonus toward your gym membership or meditation app.
Collaborate
We never go it alone. Collaboration is how we create effective work, and we value the unique voices and experiences of everyone in the room.
Innovate
We're proud of our accomplishments and excited about what's possible. Our Innovation Lab takes your "what if's" and "why don't we's" and turns them into reality.
Recognize
We love to celebrate your success with recognition and rewards. Give your peers some props or toast to them at our annual awards show.
Play
We take our jobs seriously, but not too seriously. From taproom events to friendly-competition games, we like to laugh and have fun at work to replenish our creative juices.
Give Back
Our employee-led program brings good to our communities through charity events, volunteer work, food drives, 5K races and more.
JPL is an equal opportunity employer. When making any employment decisions, we don't consider race, color, religion, national origin, sex (including pregnancy and childbirth), disability, age, genetic information, sexual orientation, gender identity, gender expression, veteran or military status, marital or partner status or any other protected status covered by Federal, State or Local laws.