132% revenue growth, 100% client retention set stage for brand evolution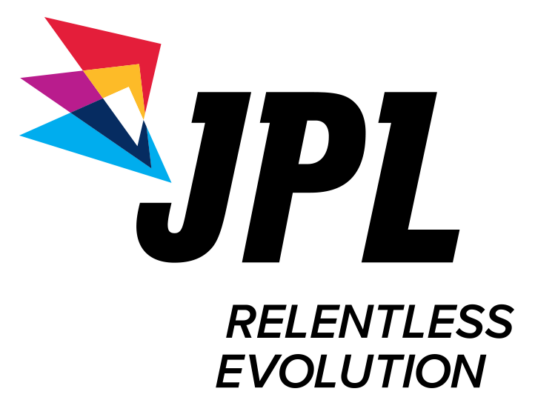 HARRISBURG, September 21, 2021 – JPL, a marketing, communications and digitally-specialized agency, today announced that it has rebranded, introducing a new brand promise, brand line and visual identity. The change builds on the agency's growth, evolved capabilities and experience-centric approach to serving clients.
Over the past five years, JPL has vastly increased its client roster; expanded geographically, adding offices in New York City and Philadelphia; and deepened and diversified the expertise and services the agency provides to clients. Those efforts transformed JPL's business. Since 2016, JPL's strategic, digital and creative services drove a 132% increase in revenue and achieved 100% retention of the company's agency-of-record clients. The agency has been able to capitalize in this era of hyper-digital marketing through its capabilities in digital paid media, data and analytics, its increased use of digital technologies and the agency's strong strategic orientation.
"The success we've experienced over the past several years has set this up as a pivotal moment in our history," said JPL President Luke Kempski. "JPL has evolved in all facets of its business, and today we have a depth and diversity of expertise and the increased capacity to strategically plan and execute large, complex brand, marketing and communications programs. We want to continue to build on that momentum. This is our opportunity to further our own brand innovation, digital transformation and growth acceleration," Kempski added.
JPL's new brand promise emphasizes the company's relentless drive to impact client growth and business outcomes and to create new energy and momentum in client organizations. Evolution is a central theme in the new brand strategy, highlighting the company's focus on being opportunistic and culminating with the brand line "Relentless Evolution."
To coincide with the rebrand, JPL is today launching a new website, featuring the agency's new brand positioning and visual identity. JPL can be found at www.JPL.agency. The website provides an overview of the agency's core competencies in strategy, creative, digital, video production and experiential services and highlights JPL's expanding specialty practices. The new website also includes a portfolio of work JPL has delivered for a diverse range of business-to-consumer and business-to-business clients, including The Hershey Company, Quest Diagnostics, Trex, Kellogg, The United States Coast Guard Academy, Select Medical Corporation and the Pennsylvania College of Health Sciences.
"Our new brand, particularly our brand promise, emphasizes JPL's commitment to our clients, to evolve relentlessly and always provide the expertise and services our clients need most," Kempski said. "The energy in our work, the dynamic evolution of our capabilities, the experience we provide to clients and our track record combine for a compelling brand proposition that uniquely positions us in the market."
About JPL
JPL is one of the Mid-Atlantic region's largest independent marketing agencies with offices in Harrisburg, New York City and Philadelphia. Operating as a full-service agency partner to clients, JPL provides brand, marketing and communications strategy, creative, digital, video production and experiential services. JPL was just recently recognized as a 2021 Best Place to Work in Pennsylvania award recipient, the 20th year in a row that the company has received this honor.