Changing a category from the floor up
Do you want a dog or beautiful hardwood floors? AHF Products, a global leader in hardwood flooring, created a revolutionary flooring solution that's highly resistant to scratches. AHF enlisted JPL to help families and pet owners adopt the new technology into their homes.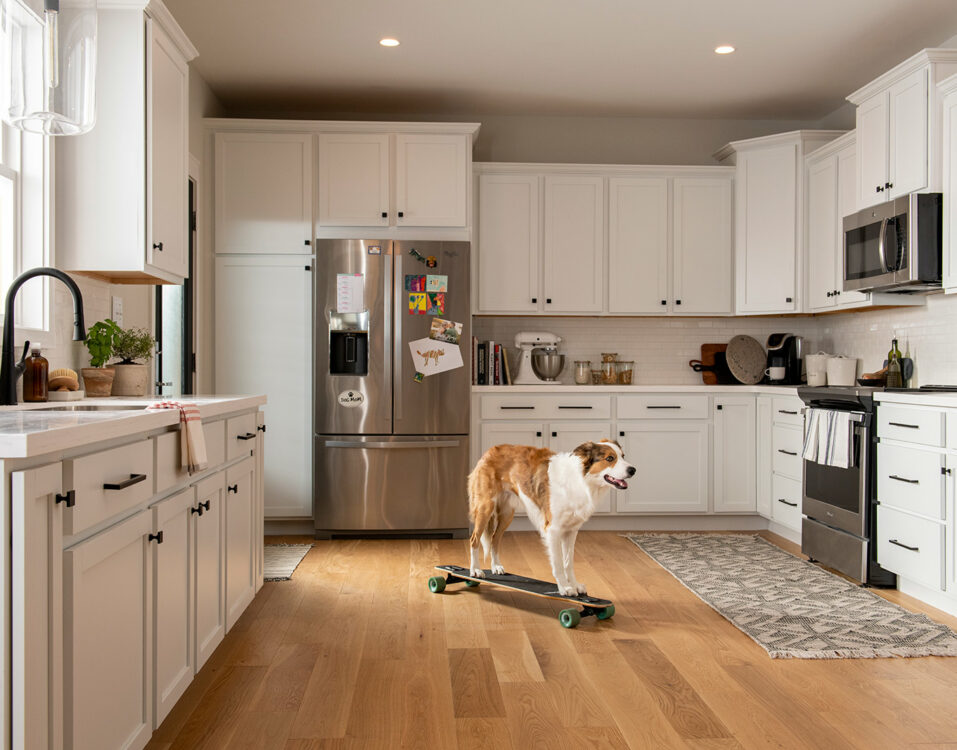 Challenge
The hardwood flooring industry is crowded with products for pet owners looking for durability, moisture resistance and ease of maintenance at a reasonable price. Other flooring products make the same performance claims but only resemble the look of wood or rely on harsh chemicals. Bruce needed to explain the benefits of their real hardwood and 100% natural technology without adding to consumer confusion.
Solution
With a differentiated product name, logo, messaging and launch campaign, we made it easy for consumers to understand the Dogwood product and its patented Densified Wood technology. Using sharp creative―and a paw-some good dog actor―we helped make the connection in consumers' minds between the new process and the value it provides them.