Creating early demand for a product launch
MacuLogix® is a medical device company that equips eye care professionals with the technology, tools and education needed to help identify and manage age-related macular degeneration (AMD) patients before irreversible vision loss occurs. As MacuLogix® prepared a second-generation flagship device for launch, they needed to get a lead generation campaign in market ahead of the competition.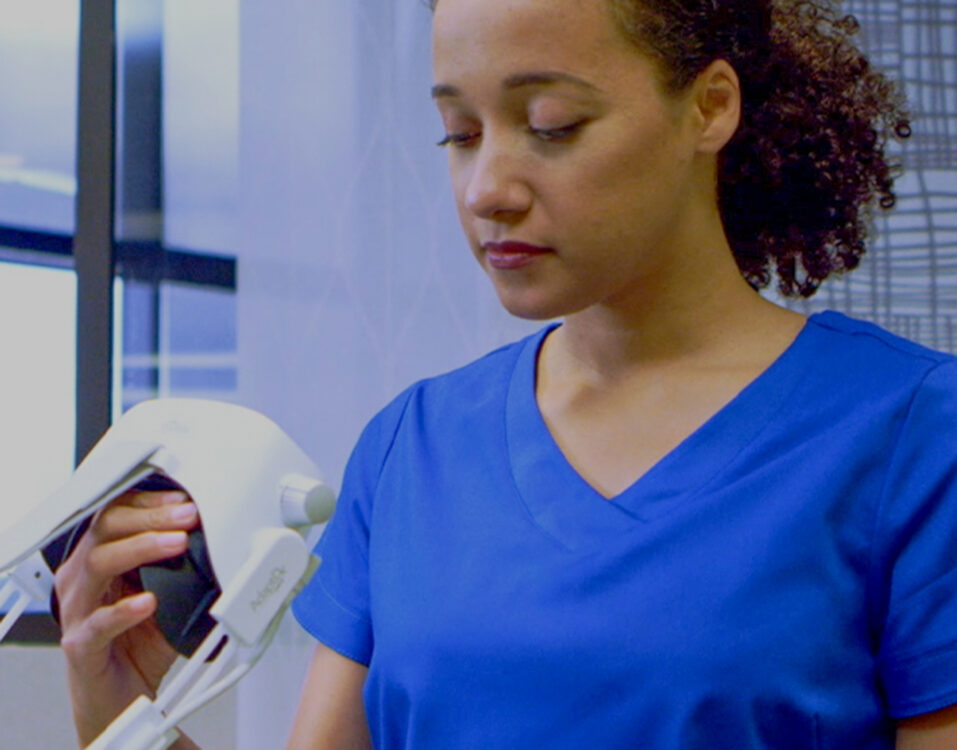 Challenge
The AdaptDx Pro® is a radically different version of an existing MacuLogix® device. Messaging needed to communicate more than the new features and benefits. It had to make a business and medical case to eye doctors to invest in the latest technology while igniting confidence in technicians wary of AI.
Solution
We identified key audience and competitor insights to create a product launch campaign that matched the innovation of the product and set it apart from other devices vying for attention. Ahead of the trade show season, we delivered targeted, audience-specific messaging using direct and digital channels as well as a unique virtual experience. The campaign generated early awareness with prospects, drove interest with existing AdaptDx® owners and gave the sales team the momentum to convert qualified leads.