Keeping health care employees engaged
As one of the nation's largest providers of specialized patient care, Select Medical understands that keeping employees connected to the mission of making a difference in the lives of others is essential to better patient outcomes.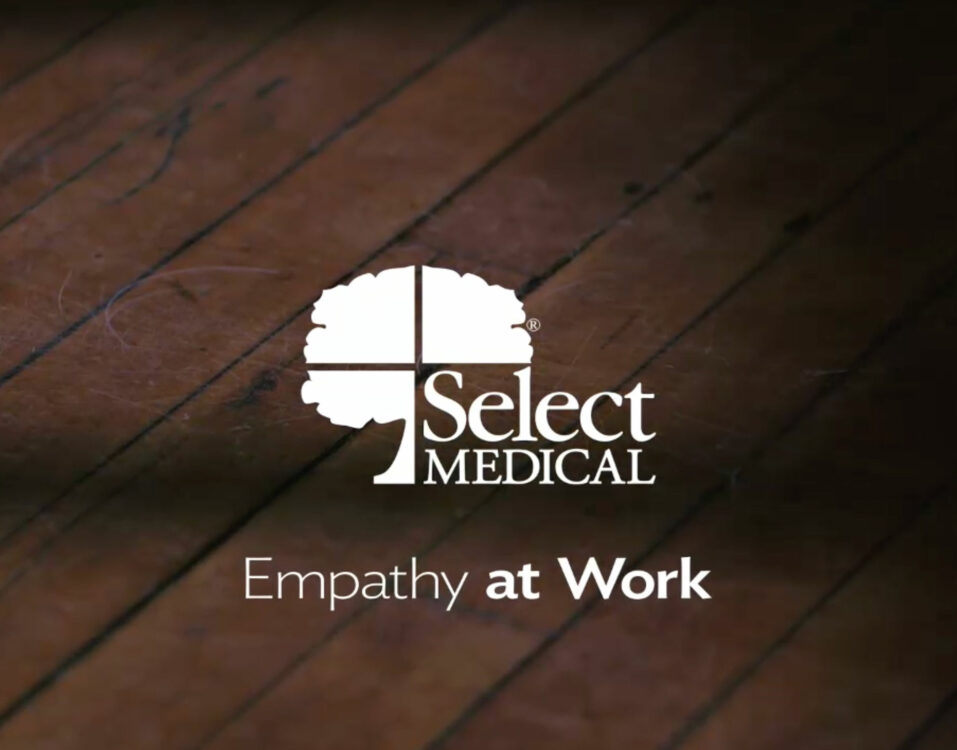 Challenge
On a typical day, Select Medical's acute care hospitals see over 60,000 patients, many of whom are recovering from critical, complex medical conditions. In the hectic world of healthcare, daily tasks and paperwork are all-consuming, and healthcare workers rarely hear about the incredible impact they have on patients and their families. Select Medical was looking to ignite passion among their employees with something special at the annual Leadership Conference.
Solution
Transforming the conference into a celebration of its people, we produced an impactful video and created an in-person experience to remind employees why they chose to work in healthcare. The video featured patients who shared their personal experiences, as well as the employees reacting to the stories. The employees got to see their hard work reflected in the eyes of those they have helped. Select Medical put their mission of providing an exceptional patient care experience in a compassionate environment back into focus for employees.