Showcasing commitment to people through impactful experiences
The GIANT Company is a leading retailer that serves customers throughout Pennsylvania, Maryland, Virginia and West Virginia. With more than 35,000 team members supporting nearly 190 stores, 132 pharmacies, 107 fuel stations and over 150 online pickup hubs, The GIANT Company is changing the customer experience, giving back, and creating an impact in local communities for a better future.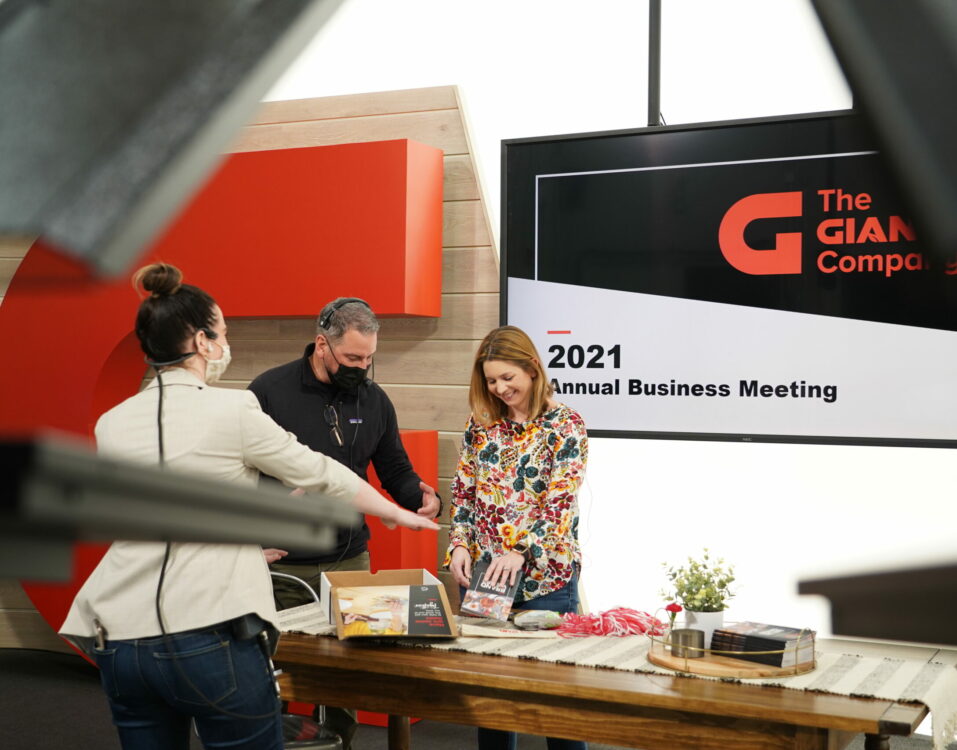 Challenge
Evolving from a 95-year-old grocery store chain to a people and purpose-driven, omnichannel retailer, The GIANT Company has set out to drive sustained growth through new ways of thinking and investment in their people. Their annual business meeting is an important touchpoint for engaging and inspiring their 1,400 leaders, and it needs to drive buy-in and help bring this vision to life throughout the organization.
Solution
From kickoff of their new business strategy to internal launch of their evolved brand, JPL has worked closely with The GIANT Company's senior leadership team to design and execute impactful experiences at their annual meetings. By focusing on the organization's commitment to their people and customers, we showcased their passion and highlighted stories throughout the organization. We accomplished this through a unique blend of presentations, live media, in-person activities and virtual interactions. The annual meeting has become a mission-critical touchpoint for motivating and recognizing the people who make a difference every day.